Manage your energy use with My Account.
You don't have to be in the dark about how much energy you're using. My Account lets you see your energy use by the month, day and hour.

Enroll in my account

Your energy use can be affected by a variety of factors. Your energy use impacts your bill.
Factors that can impact your energy use:
Weather – The bigger the difference between the temperature outdoors and the temperature indoors, the harder your furnace or air conditioner has to work. (Think about our Midwest winters, when the temperatures dip below 0 degrees. The difference in temperature outdoors and indoors can be more than 70 degrees!)
Habits – Your habits can help you save energy. Turning off lights, changing your furnace filter regularly … even putting on a sweatshirt when you're chilly instead of turning up the heat can make a big difference.
Appliances – Is your refrigerator older? Do you use a dehumidifier certain times of the year? Everything that you plug in affects your energy use.
You don't have to wait for your monthly bill to see how you're pacing on energy usage. You can view your usage in near-real time in My Account and make changes to use less energy, too.

Enroll in my account

"When I see our usage rising, I am able to work with my family to adjust our patterns to reduce the amount of electricity we use." – Kerry from Leon, Iowa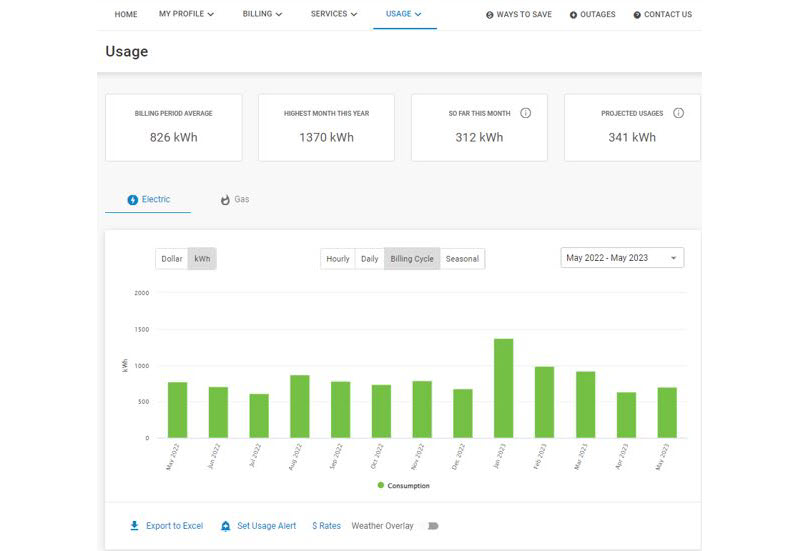 Energy use FAQ
You can see usage from four days prior, all the way back to 12 months ago. Please note the most recent date available to view daily usage will only include partial usage for that day. The remaining usage for that date will be visible the following morning.
1). Log into My Account. In the menu bar at the top, select Usage.
2). In the center above the bar chart, select whether you'd like to see your Hourly, Daily or Billing Cycle (monthly) usage.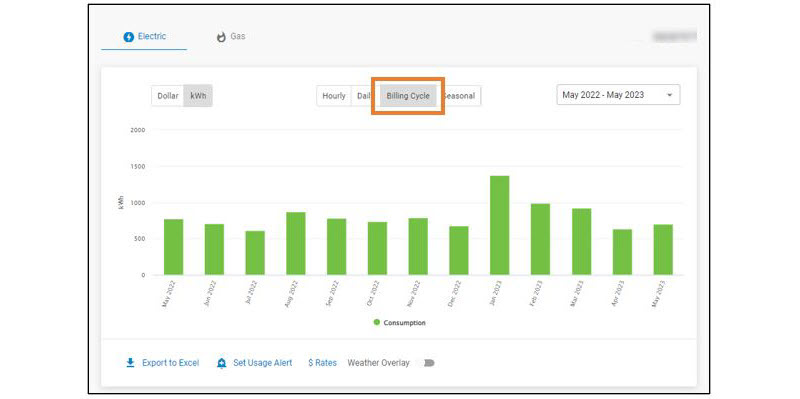 3). Click on the time period at the right middle of the screen. A drop down should appear with options of yearly increments.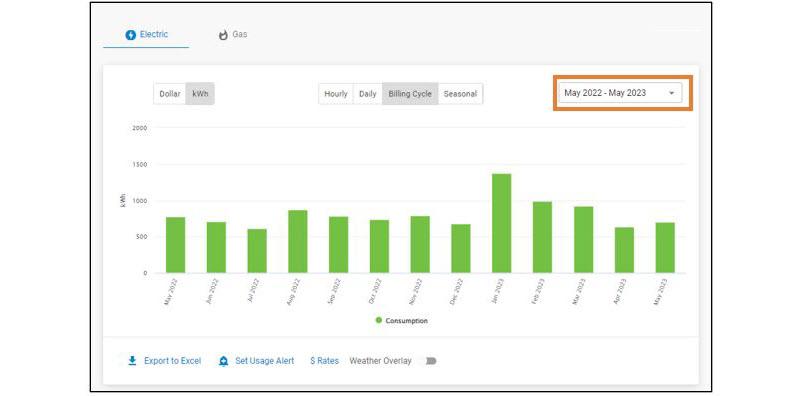 In the Usage tab, click Set Usage Alert at the bottom left below the bar chart. Check the box and enter the usage amount at which you'd like to receive an alert. See more detailed instructions on setting up usage alerts.

This is based on the amount of energy that you have already used in the current billing period. We use that information to estimate the amount of energy you'll use for the remainder of the billing period. (Note: We're not able to factor in weather.)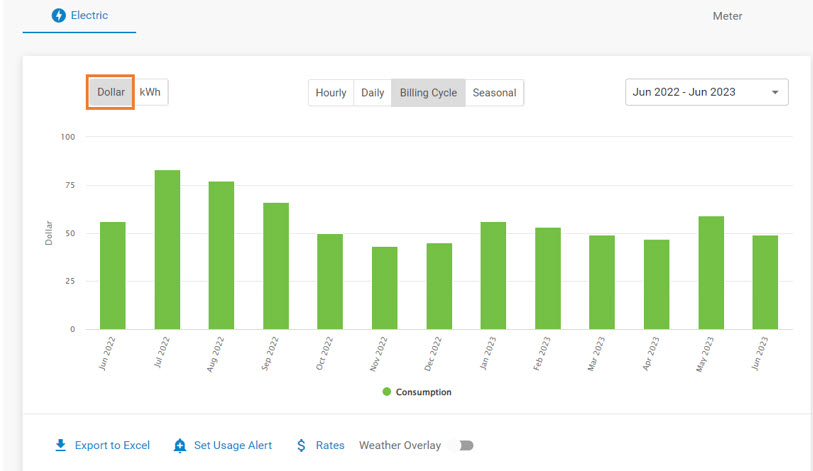 Under the Usage tab in My Account, set your time increment to Billing Cycle.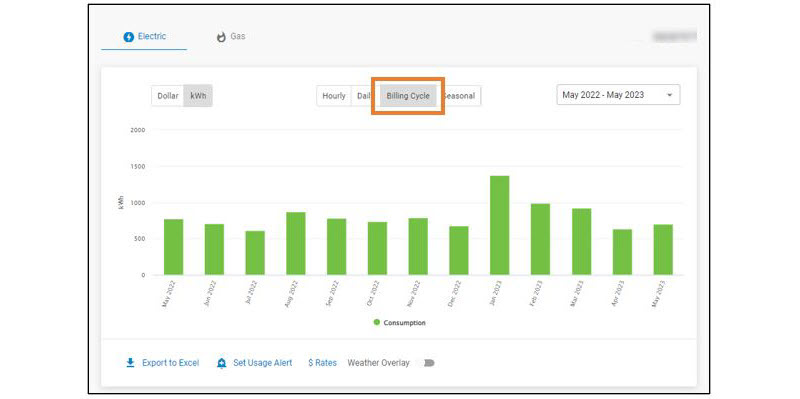 Then, above your chart you'll see the amount paid for usage as well as taxes and fees.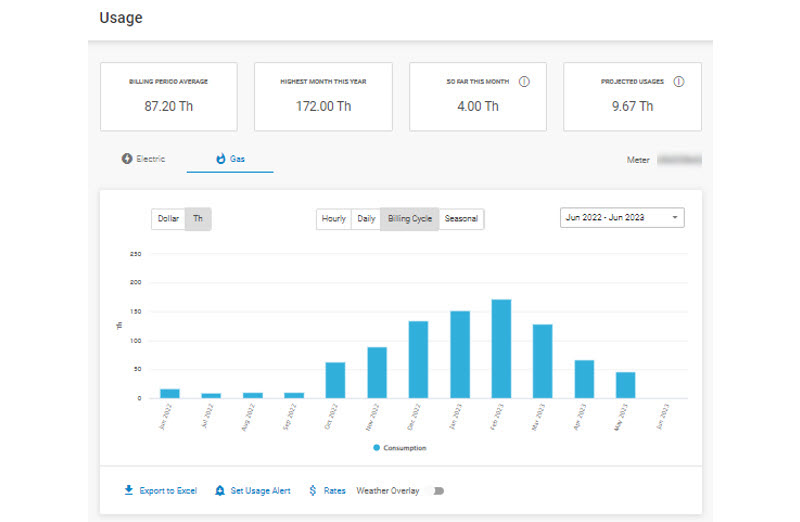 Gas usage is reported a little differently. Gas is measured in therms (TH). But, most homes aren't large enough to use a full therm per hour. So, although you may be using gas throughout the day, the chart shows only those times at which a full therm has been reached.
The home in the example below uses about ¼ of a therm per hour, and they've used a total of five terms during the time period shown.
A simple way to read your chart: If your bars are frequent and close together, you know your usage is high! If they're more spread out, you can tell that you're using gas less gas, at a slower pace.