In November 2021, we announced our intent to acquire 200 megawatts of solar energy and 75 megawatts of battery energy storage from the Duane Arnold Solar Project that NextEra Energy Resources is developing. The projects are expected to be operational by the end of 2024.

Our plan repurposes a portion of the land and infrastructure at the former Duane Arnold nuclear energy facility into Iowa's largest solar and battery storage facility.

Customers, communities and the environment benefit as we reduce carbon emissions while powering tens of thousands of homes with cost-effective, renewable energy.

Pairing battery storage with solar cost-effectively ensures safe and reliable service for customers.
Smart investment
Installing solar helps to avoid long-term costs associated with fossil fuels like coal, providing lower cost energy to customers.

The cost to operate and maintain solar is significantly lower than traditional fossil fuel technologies.
Transmission costs are reduced as the projects avoid upgrades to the transmission system.
Healthy environment

No carbon emissions.
Supporting native plant growth helps to preserve soil conditions, foster pollinators and encourage habitat diversity to protect farmland and food supply.
Economic catalyst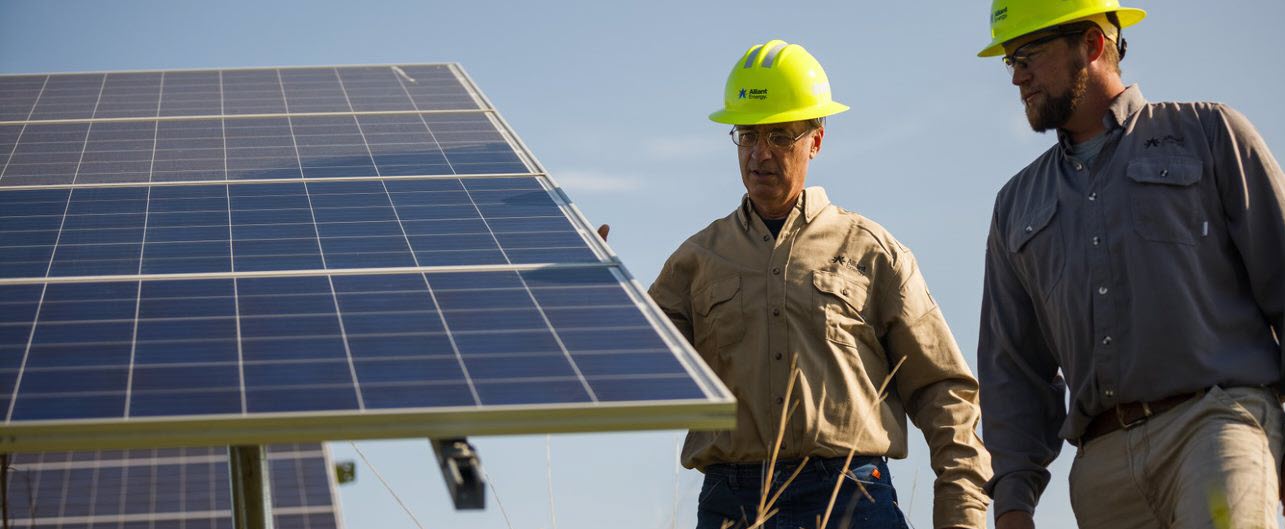 Local construction creates jobs.
Landowners receive steady income through land leases.
The community benefits from tax revenues over the life of the projects.
Renewable energy attracts new businesses to the community.